Home
December 31, 2022
2023-01-24 11:09
Home
Coaching Center for Pharmacists Preparing for DHA, MOH, HAAD, and Prometric Exams
No Compromise on Competence
About Oruvil Academy
Welcome to our coaching center for pharmacists preparing for DHA, MOH, HAAD, and Prometric exams!
We are a team of experienced professionals dedicated to helping pharmacists succeed in their exams and achieve their career goals. With a focus on high-quality instruction and personalized support, we have helped countless pharmacists pass their exams and move forward in their careers.
Our program includes comprehensive review courses, practice exams, and one-on-one coaching to ensure that our students are fully prepared to succeed on exam day. Our experienced instructors are knowledgeable in all pharmacology areas and committed to helping our students succeed.
In addition to our top-notch instructional program, we offer a range of support services to help our students stay on track and achieve their goals. These services include study materials, online mock tests, previous question papers, online resources, and access to a network of fellow pharmacists who are also preparing for exams.
We are proud to be Kerala's leading coaching center for pharmacists preparing for DHA, MOH, HAAD, and Prometric exams, and we look forward to helping you succeed in your career. Thank you for considering us as you prepare for your exams.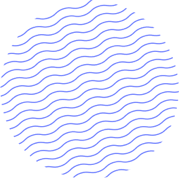 Feedback from Previous Students
Here, you can read about the experiences of some of our past students and see how our coaching programs have made a difference in their lives.
As these testimonials show, our coaching program has helped many pharmacists pass the exams. If you're preparing for the DHA, MOH, HAAD, and Prometric Exams, consider joining our coaching program to increase your chances of success. If you have any questions about our programs or want to speak with one of our past students directly, don't hesitate to contact us, we would be happy to help you achieve your dreams.
How to Use Our Online Coaching Program?
The program has four parts; it is designed to be easy to use and help you get the most out of your learning experience. Here's how it works:
Our video lectures are designed to provide an overview of the key concepts and ideas you'll be learning. They are a great way to get a feel for the material and get a sense of what you'll learn in more detail later.
Understand the concept and then refer to the PDF
After you've watched the video lecture, trying to understand the concept is essential. Once you have a good understanding, you can go to the PDF provided and get more detailed information on the topic.
Join the online discussion
We encourage all of our students to participate in our online discussion forum. This is a great way to get clarification on any questions, share your thoughts and ideas with your peers, and get additional support as you work through the program.
Once you understand the material, you can test your knowledge by taking our mock test. This will help you identify any areas where you might need to review more and give you a better idea of where you stand in terms of your learning progress.
Overall, our program is designed to be a flexible and convenient way to learn. We hope you find it helpful and enjoy your learning experience.
Recently Passed out Students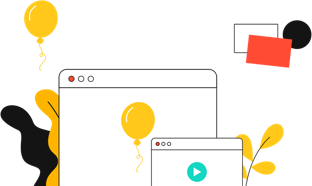 Contact Us
Feel free to contact us with any questions or inquiries